The SMME Roadshow at Joe Gqabi District, 03 February 2022
Unlocking potential for SMME's at OR Tambo District, 04 February 2022
The SMME Roadshow at Nkangala District, 24 January 2022. 
The SMME Roadshow at Gert Sibande District, 25 January 2022. 
The SMME Roadshow at Ehlanzeni District, 26 January 2022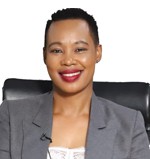 11 February 2022 - Department of Small Business Development Minister Stella-Ndabeni-Abrahams applauds and welcomes initiatives announced by the Honourable President Cyril Ramaphosa during the State of The Nation Address on Thursday night. During his speech, President Ramaphosa announced that the government is taking far-reaching measures to unleash the potential of small, micro and informal businesses.
CDSP is a programme of the Department of Small Business Development with an objective to support co-operative enterprises financially and non-financially in partnership with other key strategic stakeholders (DFIs, Municipalities and Private Sector, etc.).
The purpose of these guidelines is to provide municipalities and businesses with practical tools and resources to address municipal Red Tape issues which have the potential to improve the business environment for small businesses.
The TREP is a programme dedicated to transforming and integrating opportunities in townships and rural areas into productive business ventures. The focus is to create platforms that provide the business support infrastructure and regulatory environment that enables entrepreneurs to thrive.
The Youth Challenge Fund follows a commitment by the President in his 2021 State of the Nation Address to support 15,000 youth start-ups by 2024. This programme seeks to contribute to the target.